New to the site. Just moved to Lethbridge from Nova Scotia not long ago.
Looking through some of the threads I instantly felt not worthy. WOW. Some seriously sick cars on here. Just picked up an mk3 that I don't think I'm gonna post up for awhile ahahah. I saw someone say something like not another $200 car with $400 wheels so I'll wait til my golf is a little more cleaned up to post.
I will throw up some of my oldies though.
Current car back home is my mk1 rocco. The previous owner who is known as a diesel guru to say the least, had a giles 12mm pump on a built 1.9aaz that made 200whp. The car was black then with 14" th lines and 195 45's.
Now it's a lot more moddest
-aaz
-1.6td garret t3 turbo
-1.6 boost pin
-front mount intercooler
-3" straight pipe was there from when it had the beastly setup in it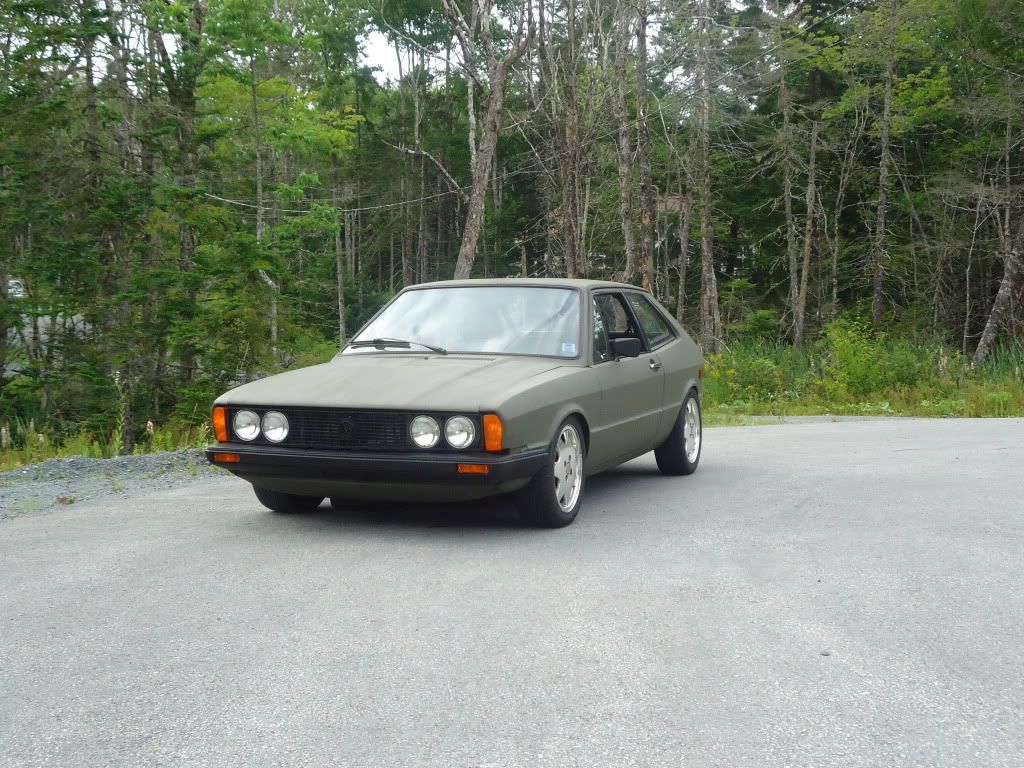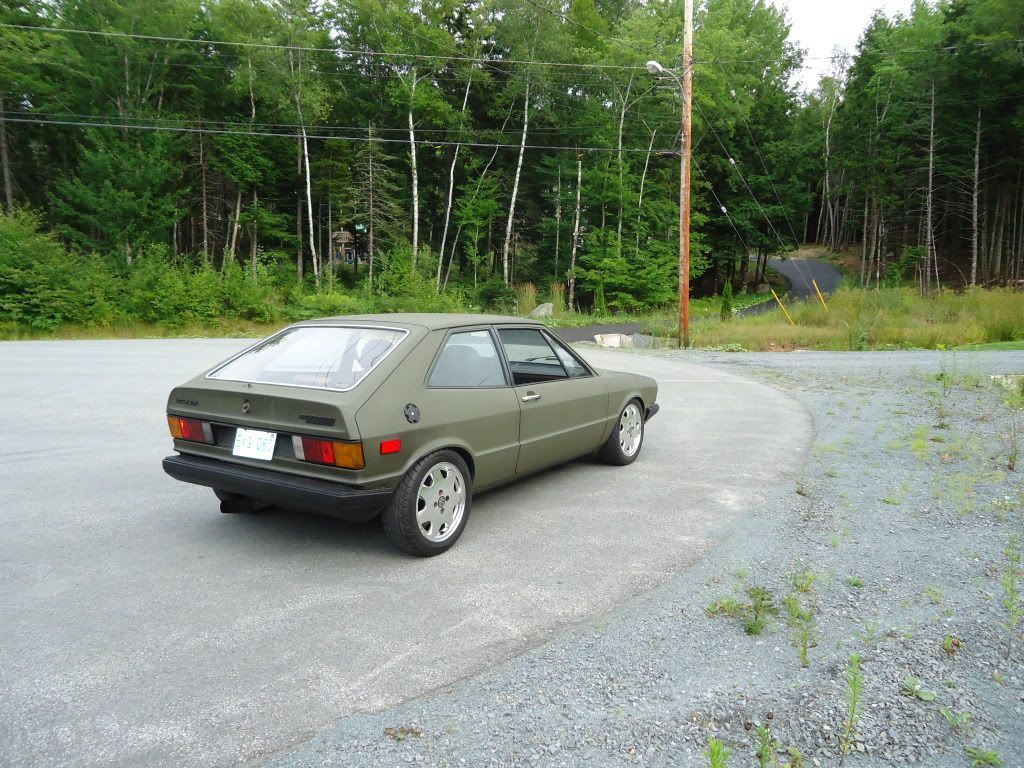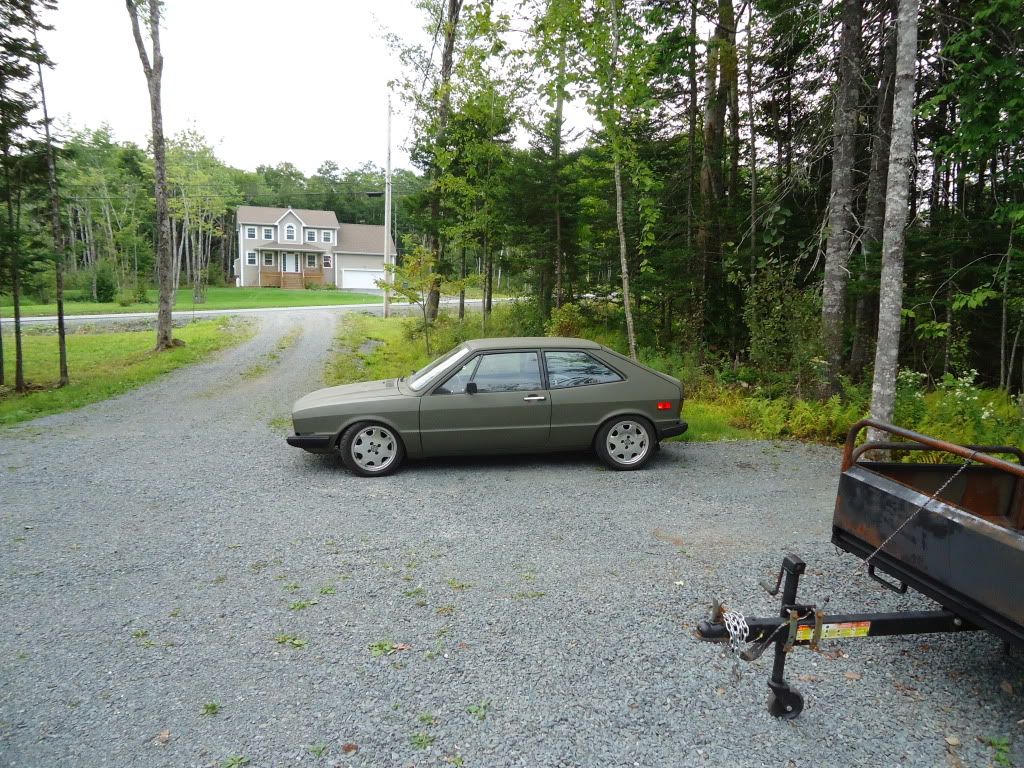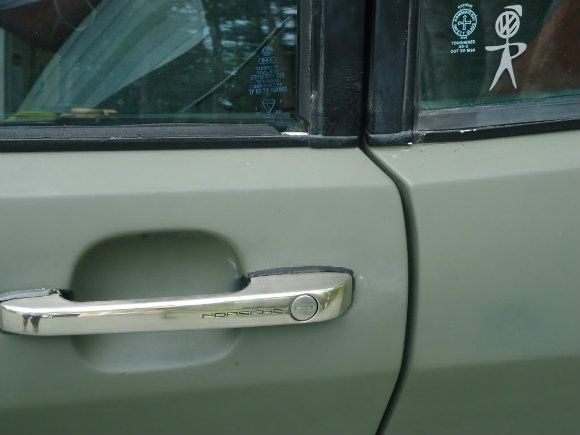 She's far from finished right now but it was good enough to run around the cabot trail with my brother and enjoy it before I moved out west! Quite the ride actually and I can't wait to do it again.
The next worth mentioning was a car that was put together by another master well known around the custom obsessions site.
This one was a mk2 td, Turned into a GLI TDI. I was so in love with it! It had some rust issues which I found out led to it's death after I sold it. It was on a cup kit that gave it reverse rake when I got it. This guy who bought it before me put it in not the original owner who built it. So I helped it out with a full 5 bolt setup and racelands.
- Full mk3 dash with mk3.5 cabrio 3 spoke wheel
- GTX recaros
- AHU tdi
- Euro van clutch setup
- chipped
- .216 nozzles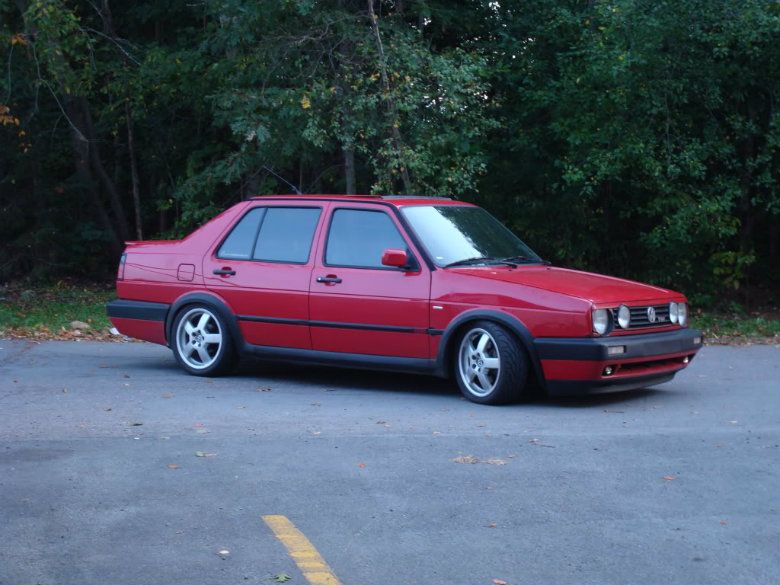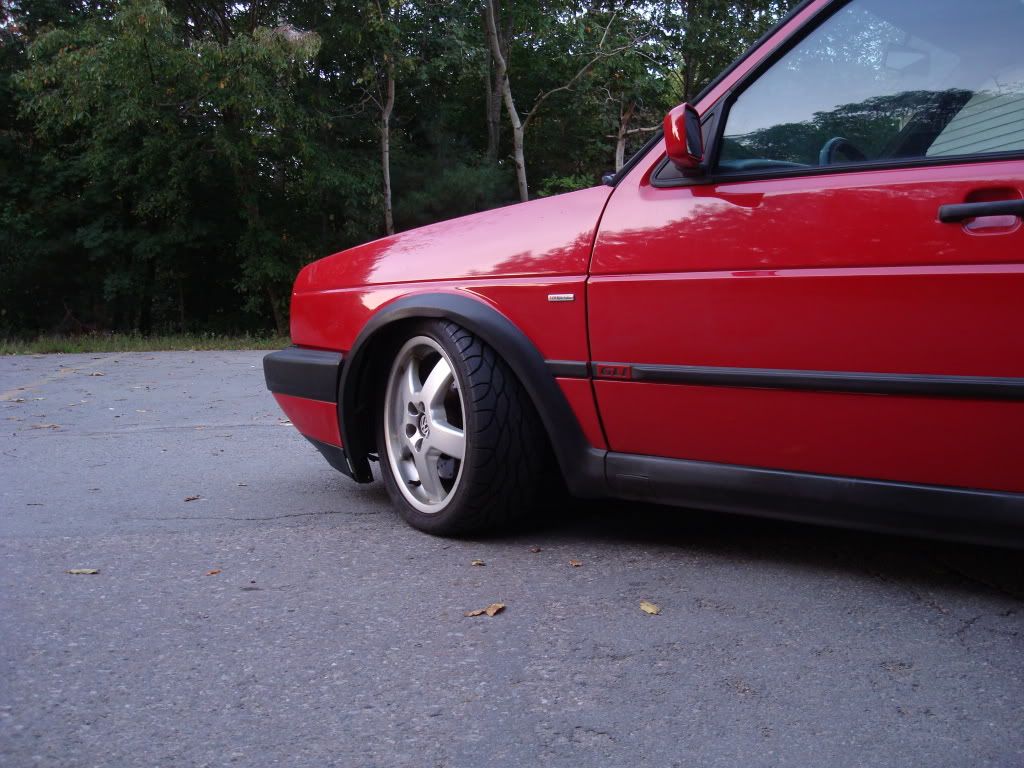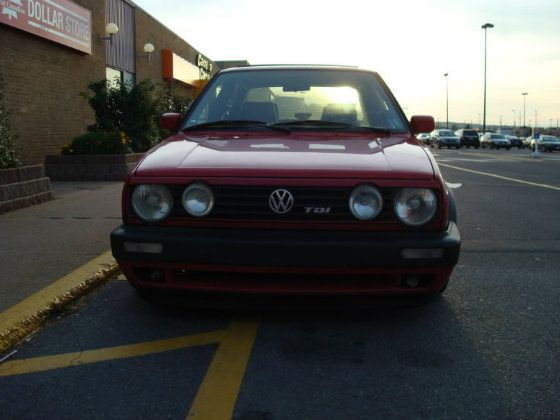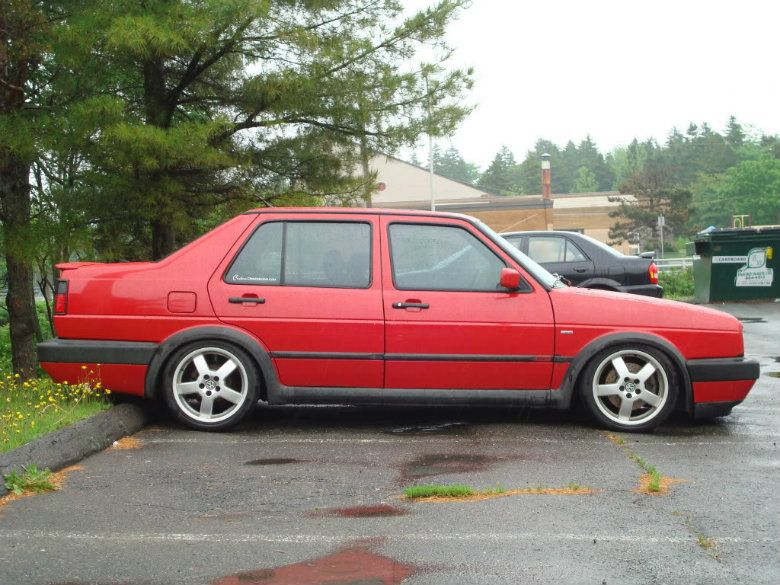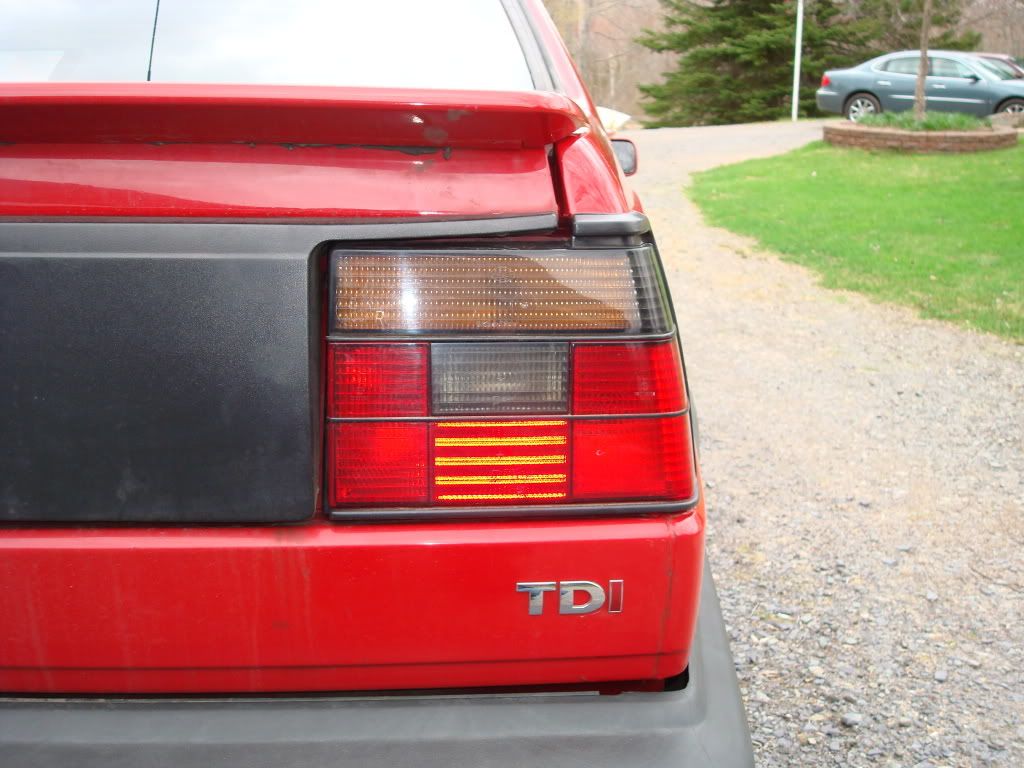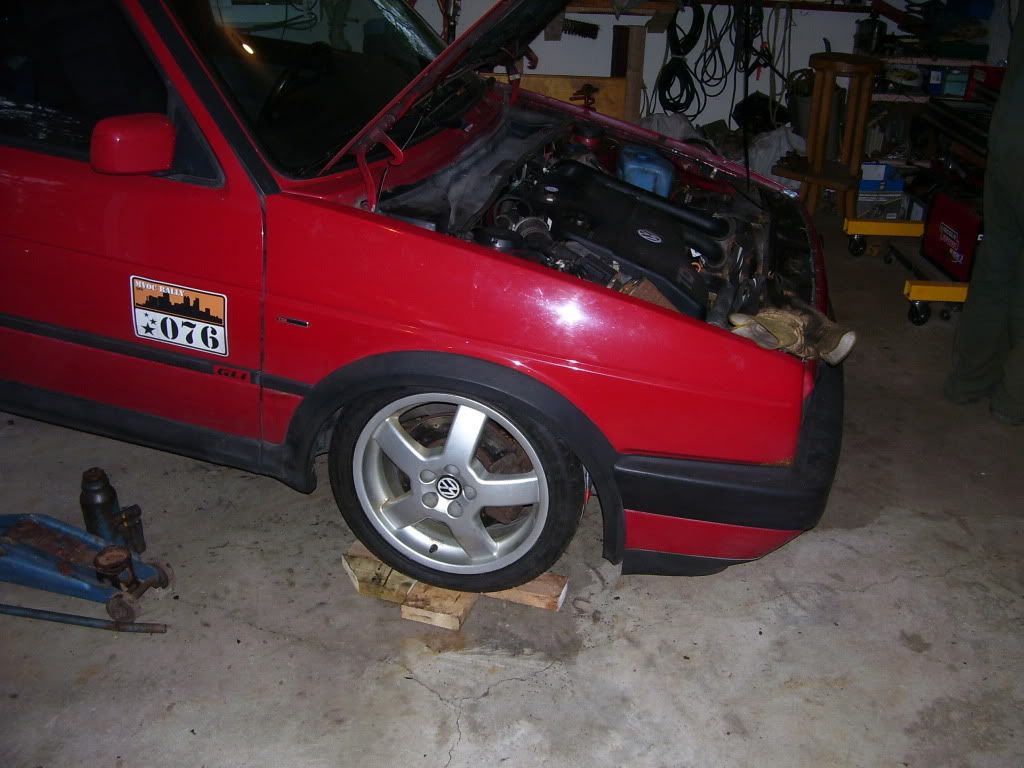 Before that was as I refer to it "VRfail". It was in good shape when I got it. Had an incident where a snow plow was crossing from one side of the divided highway to the other. He slowed down in the right lane and the first car behind him ditched er instead of hitting him. Me and the guy in front of me jammed on but I ended up in his arse. Fack. I bought the car with 174xxxkms and drove it til 195xxx when the chains let go. Top guide fell apart when removed and the bottom was in pieces before we got in there. I ended up parting it out
I did tear down the head and check the valves guides which turned out to be fine but all the parts from it help me get my rocco at a time when I was in school and money was tight. I also used the 5 bolt parts on my tdi which was nice.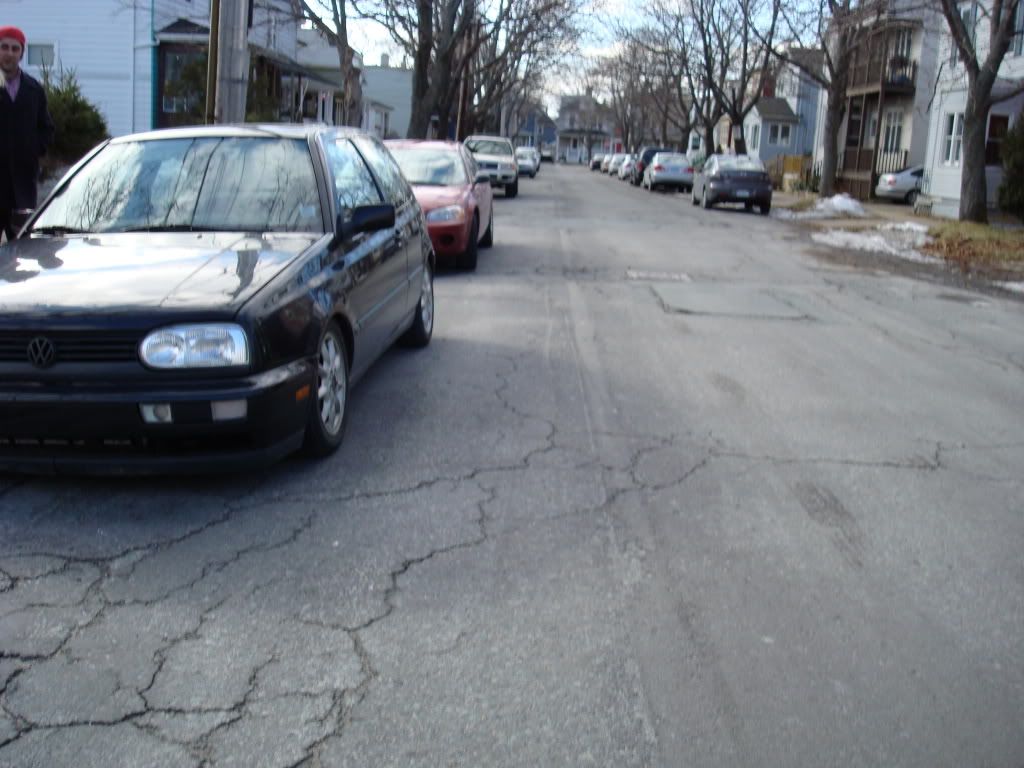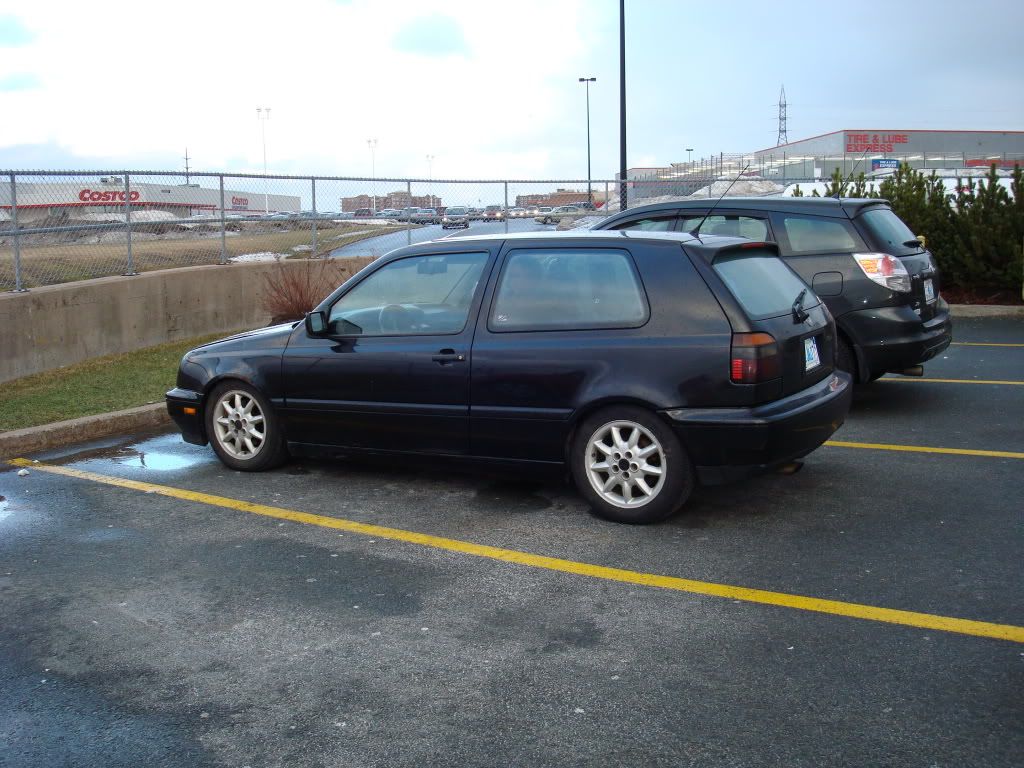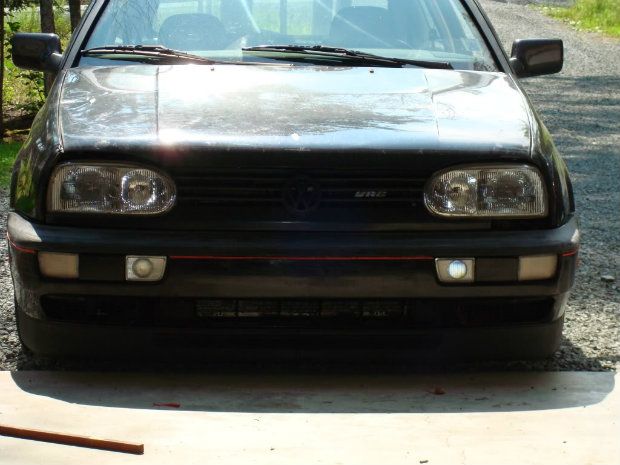 Had an mk1 16v that I sold to a friend and a unfinished Vrcoupe project that I traded in the rocco deal. Should have finished it but I was a poor student who drank and smoked too much.... oops
Hope to meet a lot of you guys over time. I was over to mk2dumped's place there the other day to make a deal for some coilovers/brakes and my rado cravings started back up again ahaha
updates on the golf to come when it sucks less!