Many of you may know my car, and since the old build thread is gone I'll start a new one here.
1989 Jetta GLI
1.8T swapped
MK3 dash
RML snowflakes
Full of win
BUT NOW!!
its syncro swapped, pics coming
I bought a journal bearing GT32 from Red_Bull, If you ever need a turbo he's the guy to talk to gave me a KILLER deal
Oh yeah and the gt32 has a .48 t3 hotside, so i should be a around 20 psi by 4000rpm
I have bought a stainless steel equal length tubular exhaust manifold, and a monster 007 big bore intake
my syncro is in and the chassis rolls, I just need to re-assemble the car for like the 15th time in the past 3 years
I'm getting custon 2.5 inch stainless downpipe to 3 inch stainless exhaust built by the guy who did my tunnel work, and custom intercooler piping.
For ecu its going to have a megasquirt v3 with 2 stage launch control
not to much for pictures right now I'll have more when i get the car back, for now enjoy these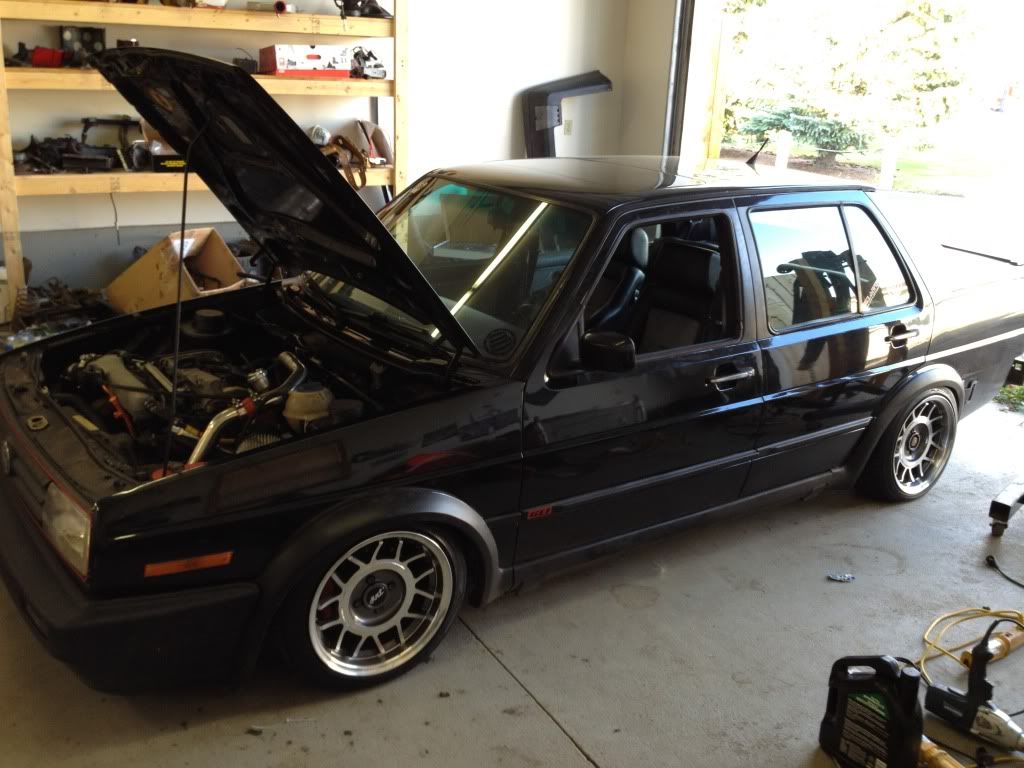 power goals are 400hp, to the wheels, i guess i forgot to mention the bottom end is built