stuvy wrote:Dewey did this (Chevy hoops, rado centers), but I don't think he'd do it again for anyone. To much to be liable for...
I'd do em again, it just wouldnt be cheap. Very time consuming. "Off road use only" covers ones ass
Take these: 6 lug is the 4wd and 5 lug is 2wd, barrels are the same for both, so you can mix and max. They are stamped 15x8 on the inside of the barrel (really small stamping). The 15x7's look the same, so look close.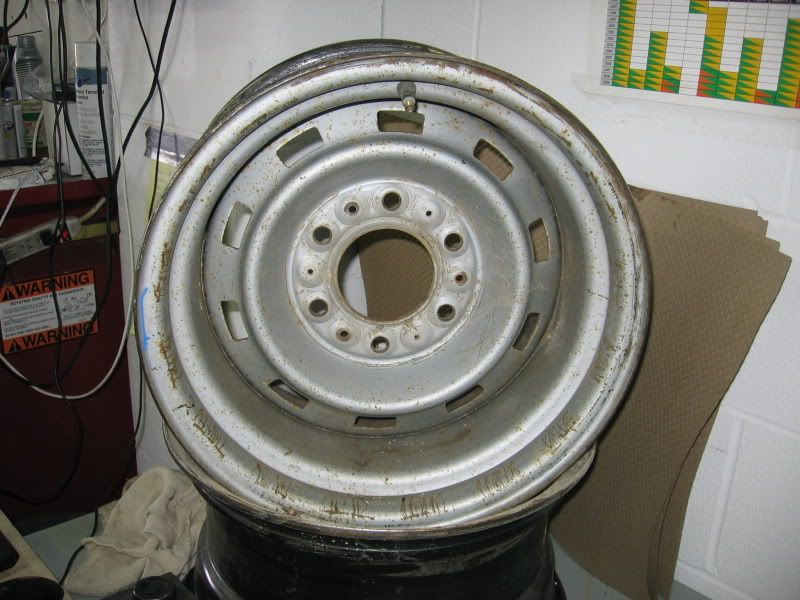 Do this: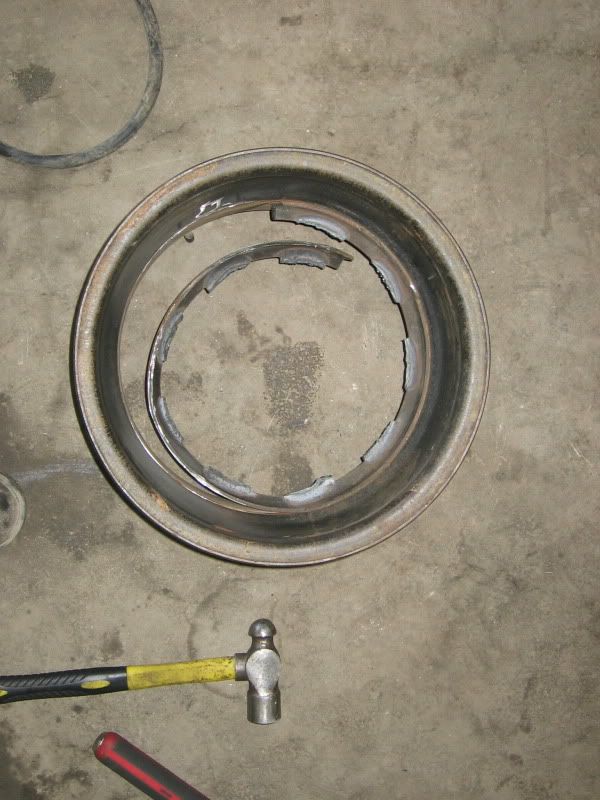 Until you have this: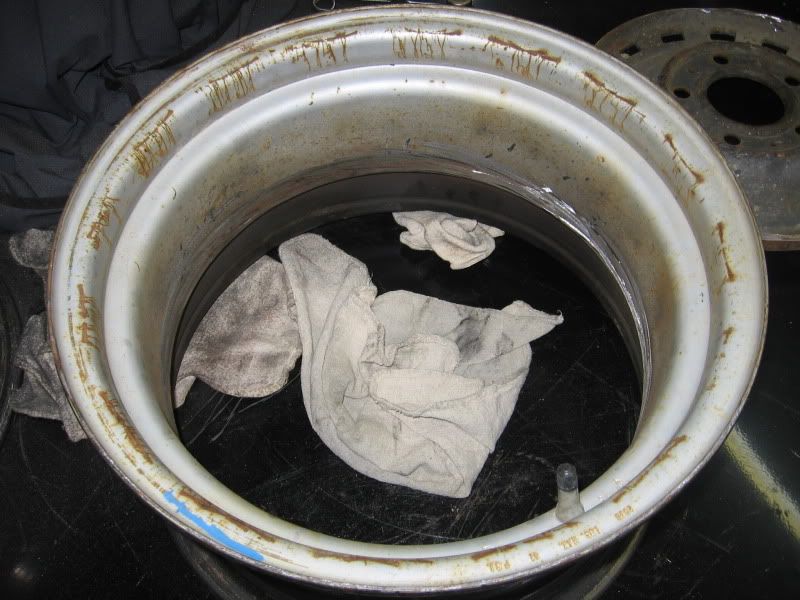 Repeat with rado steelies. (alot easier to cut the welds since you dont have to worry about cutting into the barrel) One thing ive found is to split the rado barrel width wise, the centers just fall out once all the welds are cut.
Press rado centers into Chevy barrels, set offset and true them up. Trueing them took alot of patience. Mine balanced out nicely though, so it was worth the effort. Max was 2 oz on the inner lip with tire installed. The rest were under 1oz.
Weld, paint and enjoy.